Partners

ALTROCONSUMO EDIZIONI SRL

Altroconsumo Edizioni is the editorial company that offers independent information based on over 100 comparative tests per year to the members of Altroconsumo association; scenario surveys; statistical surveys and personalized calculators in seven magazines and supplements; and books (practical and mini-guides). It also publishes content on its own website. Information provided is based on the work of 337 professionals including technicians, engineers, doctors, dieticians, pharmacists, jurists and journalists. Altroconsumo Edizioni has provided more than 396,000 technical product reports and tests more than 3,500 products per year
Altroconsumo is the coordinator of the project.
Contact: Laura Polo (laura.polo@altroconsumo.it)
---
TEST - ACHATS

Test-Achats is a publishing company providing reliable and unbiased quality information to its members through several communication channels, including monthly magazines, websites, newsletters, and guidebooks. Test-Achats has a reach which includes more than 350,000 members of the Test-Achats Consumer Association, 10 million visits to its website, and 1 million citizens through the newsletter in Belgium in 2017. It has over 300 people working in departments such as product testing, market research, statistical consumer surveys, and consumer legal rights.
Contact: Bart Marrez (bmarrez@test-aankoop.be)
---
OCU EDICIONES SA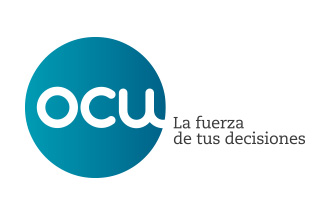 OCU is a private independent non-profit organisation that aims to promote and defend the interests of consumers, guiding them in their choices as consumers, working to help them solve their problems within the consumption of different products and to protect their fundamental rights as consumers. OCU has more than 300,000 members who receive a monthly magazine. OCU also communicates to consumers via the OCU website, which allows consumers to ask for information on different products.
Contact: Roberto Bonilla (rbonilla@ocu.org)
---
DECO PROTESTE EDITORES LDA

DECO is an organization whose mission is to promote and defend consumer interests, solve their daily problems and help them implement the fundamental rights of freedom of choice, give access to information, education, justice, health, safety and a healthy environment. Its purpose is to detect consumer problems, find solutions and make these solutions available to consumers.
Contact: Agante Elsa (Elsa.Agante@deco.proteste.pt)
---
ZVEZA POTROŠNIKOV SLOVENIJE

Zveza potrošnikov Slovenije (ZPS; Slovene Consumers' Association) is a non-government, non-profit membership organisation founded in 1990 to defend and promote the interests of consumers. ZPS acts as the champion of the individual consumer, through advice and information, research and advocacy, campaigning and policy-making, and representation nationally and internationally. Its most powerful tool is the magazine ZPStest, published by ZPS research organisation MIPOR (International Consumer Research Institute)and its webpage www.zps.si with more than half a million unique users. ZPS will be involved as a partner in all communication and dissemination activities related to the project, ensuring a strong involvement of users and project stakeholders in Slovenia.
Contact: Jasmina Bevc (Jasmina.Bevc@zps.si)
---
ERION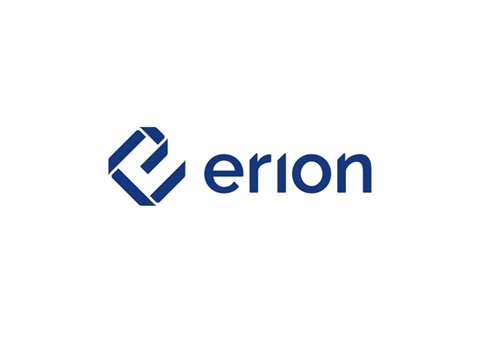 Erion is the largest Italian system of Extended Producer Responsibility for the management of waste associated with electronic products and batteries and the valorisation of the raw materials within it.
Erion was created by the merge of the two most important Waste Electrical and Electronic Equipment (WEEE) Consortia in Italy, Ecodom and Remedia, as a single system made by four sector Compliance Schemes to guarantee a unique and excellent service for the management of four types of waste: Household WEEE, Professional WEEE, Waste Batteries and Accumulators, Packaging.
Contacts: Luca Campadello (luca.campadello@erion.it) | Alessia Accili (alessia.accili@erion.it)
---
METROPOLITAN CITY OF BOLOGNA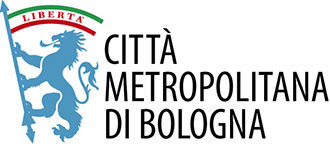 Metropolitan City of Bologna (CMBO) is a provincial-level municipality created in 2014 (On January 1, 2015, it replaced the abolished Province of Bologna). It includes the territory of the city of Bologna and other 54 municipalities (comuni), summoned in 7 Unions of Municipalities. In BELT H2020 project CMBO and other European cities together with ICLEI will activate and inform millions of citizens and train public procurement networks. The specific contribution of CMBO will be his effort to reach over 5.000 public procurement personnel (PPP) and 7.041 municipalities in Italy and Europe. The MCBO example will be followed by other 13 metropolitan cities in Italy, thus ensuring the wide reach of the activities and campaigns developed within BELT. The MCBO will valorise the documents and training created in green public procurement networks (Documents and brochure for green public procurement) and will coordinate the WP6 (Green public and business innovation).
Under his responsibility the following tasks will be performed:
Detailed communication plan and creation of ad-hoc outputs MCBO

Awareness-raising campaign for local public & private procurement offices MCBO

Green procurement outreach
Contact: Marino Cavallo (marino.cavallo@cittametropolitana.bo.it)
---
BEUC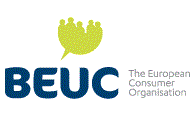 The European Consumer Organisation (BEUC) defends the interests of all Europe's consumers and represents 45 independent national consumer organisations from 32 European countries. We bring consumers' viewpoints from across Europe to the EU policy-making arena. BEUC was created in 1962 by the consumer organisations of Belgium, Luxembourg, France, the Netherlands, Italy and Germany. After working together for a number of years, these organisations decided to create a European association, based in Brussels.
Contact: Silvia Barlassina (Silvia.Barlassina@beuc.eu)
---
ICLEI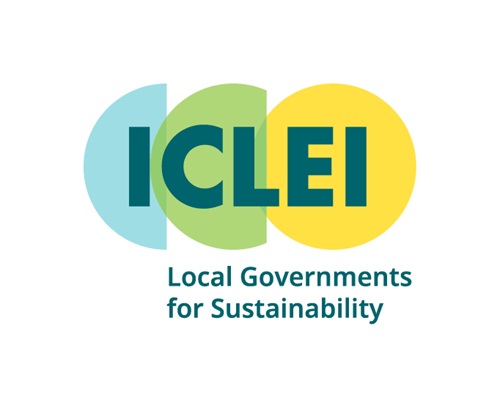 ICLEI is the leading global network of 1,500+ cities, towns and regions committed to building a sustainable future. Through ICLEI collective efforts, they impact more than 25 per cent of the global urban population. ICLEI is a member of the European Commission's Green Public Procurement Advisory Group, lead or co-lead several international initiatives supporting the uptake of sustainable procurement and work actively on the ground with public authorities to implement better procurement. ICLEI's Sustainable Economy and Procurement team can provide a wide variety of services, such as training and consultancy, to public authorities to assist in starting or further developing sustainable, innovation, circular and strategic procurement.
Role in the project: ICLEI will use its network to raise awareness within public purchasing offices to develop an understanding of the rescaled energy label system.
Contact: Rafael Hirt (rafael.hirt@iclei.org)
---
SOFIES CONSULTING LTD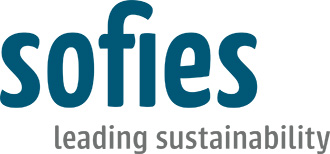 Sofies is an international sustainability project management and consulting firm.
We aim to create a positive impact by delivering professional services based on the principles of industrial ecology and circular economy.
Contact: Salam Kaddouh (salam.kaddouh@sofiesgroup.com)
---
SONAE - WORTEN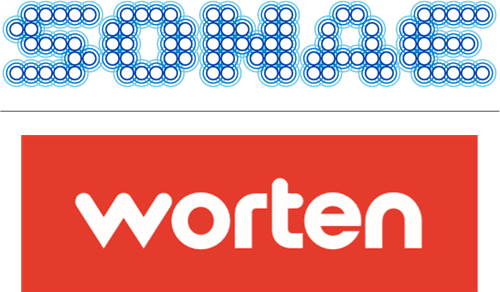 SONAE is a multinational group managing a wide portfolio of businesses, and a leader in the retail market in Portugal. Established in 1959, it grew and strengthened its core business during 1980's and 1990's. SONAE currently holds other businesses and interests such as retail properties and manufacturing, as well as core partnerships in the areas of shopping centres and telecommunications (one of Portugal's biggest Telco companies). With operations in Portugal and Spain, its affiliate company WORTEN is a market leader in consumer electronics retail, selling a wide range of home appliances and other products both online and in over 234 stores.
Contacts: Ana Machado Silva (amsilva@sonaemc.com) | Diana Pereira (DCEPEREIRA@worten.pt)
---